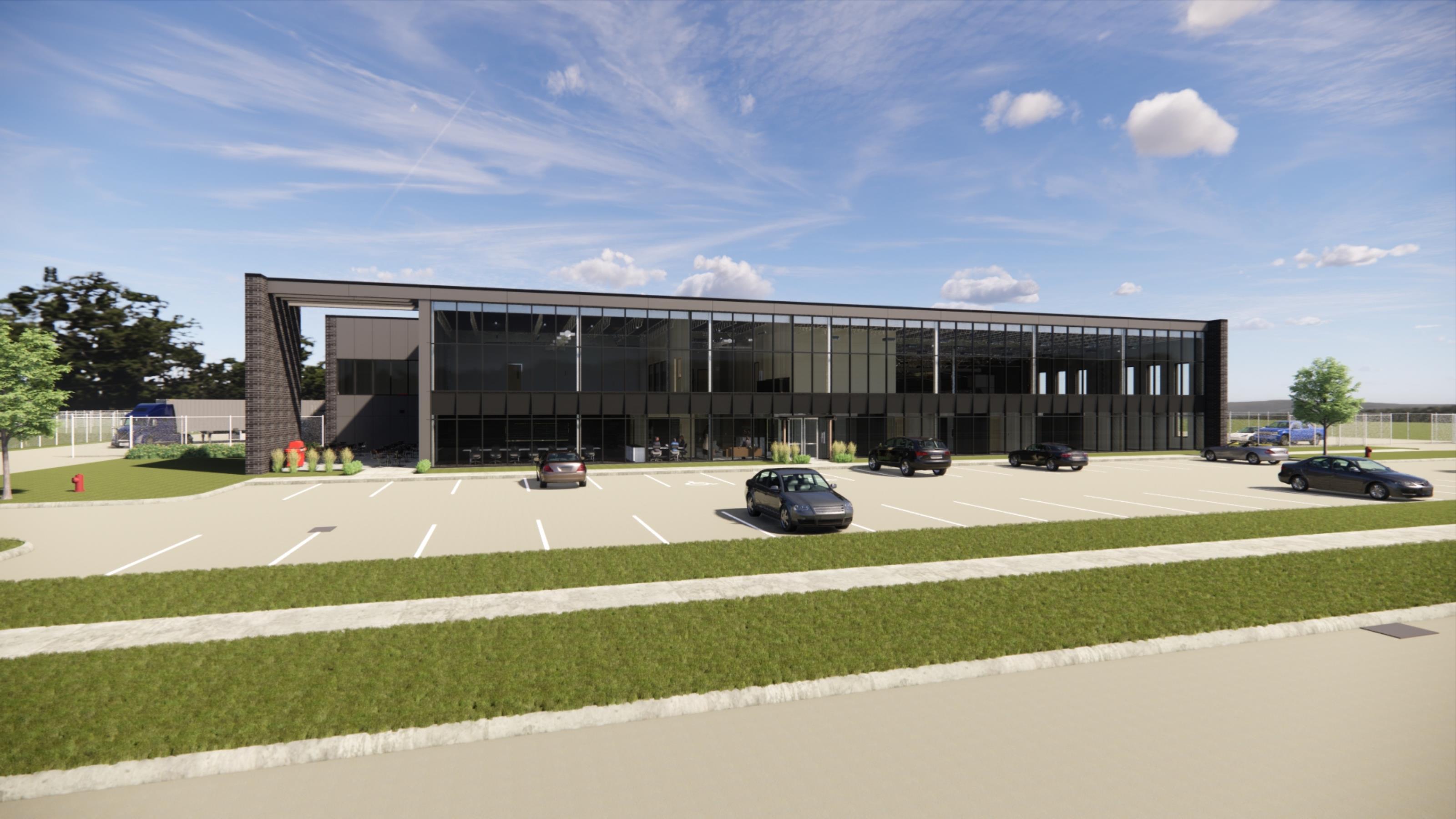 Tour: SMI / AWS Des Moines Regional Office and Shop
Date and Time:
Friday, April 21, 2023
3:00 PM – 4:30 PM
About the project:
The 35,000 square-foot regional office and fabrication shop in Grimes, IA will be the new home for the Des Moines team of Seedorff Masonry, Inc. and Architectural Wall Systems, LLC. This new facility continues to make progress both on and off site, utilizing innovative masonry panelization techniques for fabricating CMU and brick panels. These panels are being constructed at the SMI headquarters in Strawberry Point, IA, before being relocated and erected in Grimes. The north elevation of the building features a curtain wall with metal panel systems, this portion will house the office staff and employee patio area while the rest of the facility will contain the fabrication shop. All materials and finishes for the building were chosen to capture and express the craftsmanship of both companies while maintaining durability, low maintenance and employee wellbeing.
This new facility has been the result of a collaborative team effort between SMI and AWS. Founded in 1957, SMI is a full-service masonry construction company with over 60 years of experience. While AWS has been offering full-service, state-of-the-art exterior envelope contracting services since 1991.
The tour will be lead by:
Matt Banse, Project Manager – SMI
Lee Ebel, Vice President of Construction – AWS
Brad Davison-Rippey, AIA, System Design Manager – AWS
Josh Ridgely, AIA, Director of Design – Downing Construction
Address: 1250 SE 25th St., Grimes, Iowa
Parking: Parking is available in the lot on the west side of the jobsite (the Shri Shirdi Sai Temple has been allowing us to use their lot) or on the street.
Safety Gear: Please bring your own hardhat, safety glasses and to wear boots. High visibility vest and gloves not required.
Online ticket sales will remain open until the start of the event.  Tickets are limited.
This event is FREE!
CLICK HERE to register