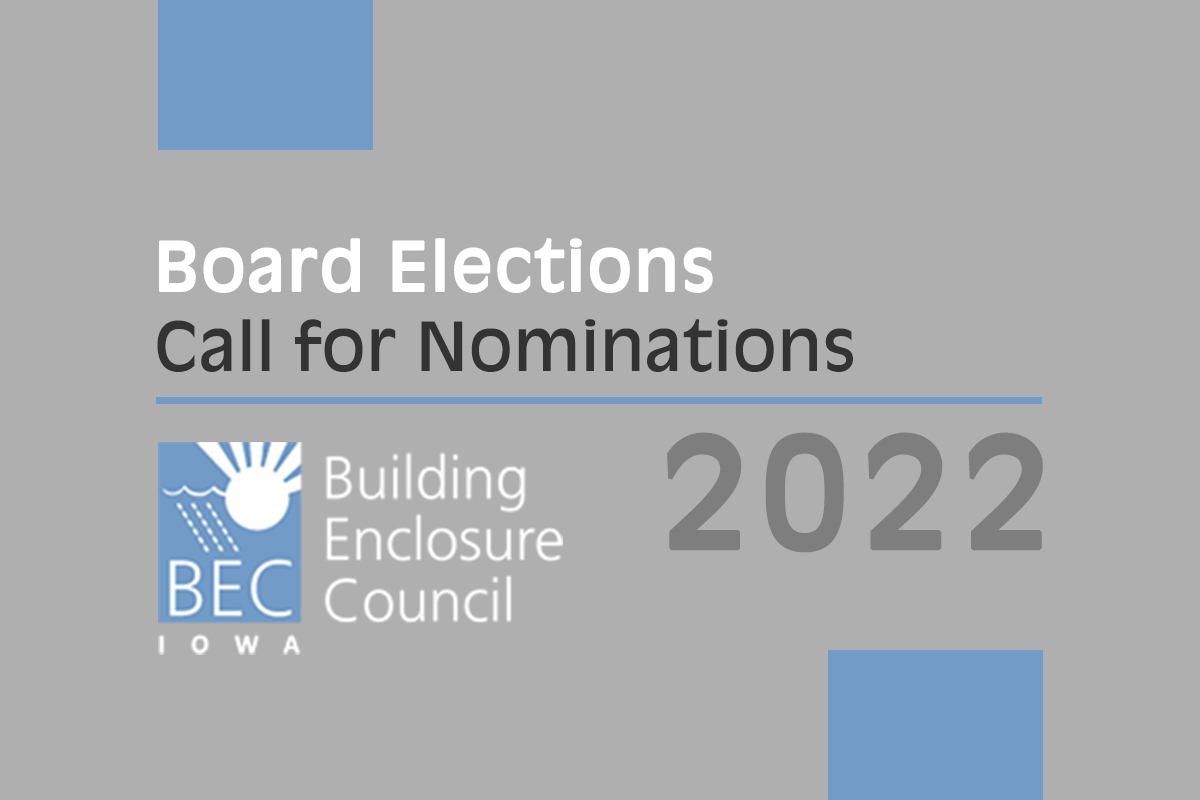 The following position on the Building Enclosure Council of Iowa's Board of Directors is available for the term commencing on November 12, 2021.
Position for Election:
• Board Member (two-year term exp. November 2023)
Board Eligibility requirements:
Must be a paid member for 2022.
Click here to complete the membership form and pay annual dues.
Candidates interested in running for the board position should submit the following information to the Building Enclosure Council of Iowa at contact@bec-iowa.org. The deadline for nominations is October 21, 2021.
• Your name
• Contact information
• Brief letter of interest
• Short biography
The Board of Directors will meet to review the qualifications of each submittal and prepare a slate of candidates to be listed on the 2022 ballot. Elections will occur on Friday, November 12, 2021, at the Annual Meeting.
Elected Positions Remaining on Board:
CHAIR  Darrell Smith
VICE-CHAIR  David Ruffcorn
SECRETARY  Edward L. Soenke
TREASURER  Jeremiah Burhite
DIRECTOR OF EDUCATION  Valorie Hukarevic
BOARD MEMBER  Bruce Bonestroo
PAST-CHAIR  Janna Alampi